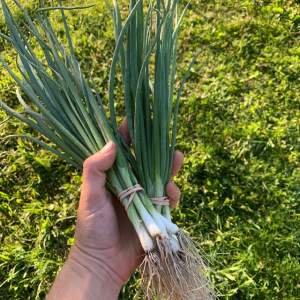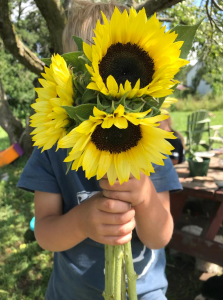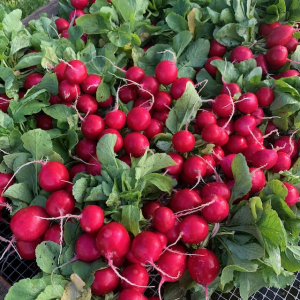 When we moved to our farm in 2012 it was high on the list to plan for a garden. Garlic was the first crop we planted here that fall and we have continued to expand and experiment with all kinds of vegetables. We began offering our produce at farmers markets and ran a CSA from 2015 to 2019. We now run a similar program but there is no upfront cost and you have complete control over when and what you order – check out more details below! As for how we grow our produce we use organic practices and have deep respect for the biology of the soil. We use no till practices and are continually learning how we can work with nature to grow beautiful and nutritious food.
We also grow sunflowers for cut flowers and offer them for sale at all the same places we offer our produce – see the full list below!
Want to know which vegetables we grow? Check out the bottom of this page for a complete list!
Where to find our produce!
**New this year! Online Store – check out our online store for what we have available seasonally! We can add you to our email list to be notified when our online store is updated and open for the week – more details below on how that works.
Weekly produce pick up/delivery – contact us to be added to our weekly Puddleduck Produce list – each week we will email you with a link to our online store to let you know that it is open, stocked and ready to order from! You have the freedom to order what you want and no requirement to order every week. No fees or prepayment necessary to sign up, although we do have an option if you would like to prepay any amount to carry a store credit. Farm pick up is once a week, delivery is available for local Millbrook customers. Produce order pick up is available at the Peterborough Farmers Market for Peterborough customers.
Peterborough Farmers Market at the Morrow Building – Every Saturday from 7am – 1pm – we attend May through December
Millbrook Farmers Market – in the Old School parking lot – April through October, the 4th Sunday of each month – 10am – 1pm
Bowmanville REKO – a Facebook group that allows another way for local producers to connect with customers, visit the Facebook page for more info
Millbrook/Cavan REKO – visit the Facebook page for more info
Produce that we grow
Arugula, Basil, Beans, Beets, Carrots, Cilantro, Cucumber, Dill, Garlic, Green Onions, Kale, Kohlrabi, Leeks, Lettuce, Onions, Pak Choi, Peas, Sweet and hot peppers, Potatoes, Parsley, Radish, Shallots, Spinach, Summer squash, Swiss Chard, Cherry tomatoes, Watermelon, Winter Squash.